Diabetic backpacker: making it a reality
Category: Diabetes Backpacking
Published: Tuesday, 22 April 2014 10:21
Written by

Tim Omer

Hits: 12539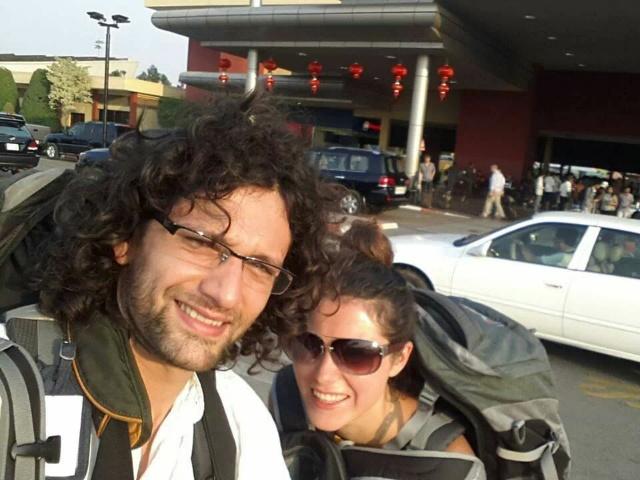 Now over 4 months in, years ago I would never have thought I would be backpacking for 12 months as a Type 1 diabetic. Not that the idea never came up, but the career, money and diabetes were obstacles that were difficult to overcome.
End of 2012, with my 30th birthday only a year away, 9 years in a job close to its expiry date and some savings in the bank - Diabetes was my remaining excuse.
It was time for a change, Kinga and I set the date for Dec 2013 that our Asia adventure would begin, Diabetes was not going stop us. With most backpackers time and money are the main obstacles, for me it was a little more complex. My challenges where as follows...
Insulin Pump

Moving to an insulin pump would allow me to be more flexible with taking medication and mean I only need to travel with one type insulin - Humalog.
My new long term partner: Accu-Chek Combo Insulin Pump
Money
While everyone needs money for such a trip, for me I wanted enough backup funds to cover any medical emergency and not having to rely on my medical insurance only.
Keeping it cool

While traveling only with Humalog, one of the harder insulin's I still needed to protect it from the harsh heat of Asia. I already had two large Frio wallets, these are over 10 years old but work just as new. Soaking them in cool water causes the crystals to turn to a gel, when the water evaporates this cools the insulin. Also, this gel acts as a cushion protecting the glass vials, what's a very big plus!
Insulin in use can be out of the fridge for a month, therefore I'm not worried about insulin in the pump that lasts me around a week, when not in use insulin should stored in the fridge. The Frio wallets have been keeping my supply cool below 30c, where possible I have been placing my supply in a fridge. While I know I'm risking it a little keeping my insulin out of the recommended temperature range for long amounts of time, so far its working! And, as Humalog is a very common insulin, in an emergency most Asia hospitals will have some (I hope).
Insurance
Insurance that covers my existing condition and my diabetes equipment. Don't be fooled! Most insurance will cover your existing medical condition but not the equipment that you use to manage your condition. I am not going back to syringes! You can see more details on what I settled on here: Insurance, for the diabetic backpacker
Organised

Being a diabetic makes you a very organised person. I need to see where my medical supplies are quickly and easily. Diabetes is 24/7 on your mind, the stress, anxiety is always there, do what you can to reduce this. You can see what I did here:
What to pack: the Diabetic backpacker
and how it can go wrong here!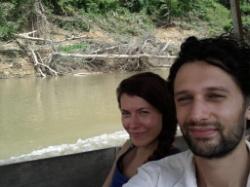 So, here I am 4 months later, Australia, New Zealand, Singapore, Cambodia and Thailand done. Now sitting with my lovely fiancée on a boat going up river in Malaysia writing this post. My pump is pumping my insulin, my insurance and pump supplies are safe in waterproof bags, my Frio wallets are keeping my insulin cool in my day bag and we are pondering how long should stay the jungle for?
Life is good :-)
Like this? Email me future posts!
Disclaimer
The contents of this site is for informational purposes only and is not intended to be a substitute for professional medical advice, diagnosis, or treatment. Always seek the advice of your Diabetes support team or other qualified health provider with any questions you may have regarding your medical condition.Sorry, have to say something like this!
{fcomment}