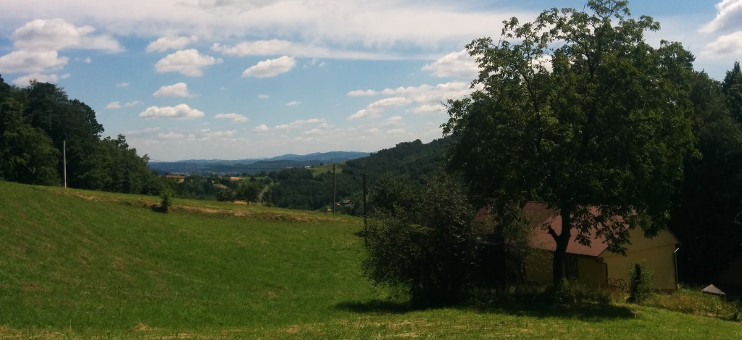 After being back in London from traveling for over a year there were a few things Kinga and I noticed…
We both did not fit the 9 to 5 job life
Cost of accommodation in London is ridiculous
For me to spend more time on my Diabetes work, that is not funded, we needed to reduce our cost of living
We have limited value in common consumables, we do not want or need a flash TV, Watch, Car etc
Money, was not going to make us happy
The quality of life in London just does not appear to be all that due to the cost of living, lack of time to see family and friends. Kinga and I don't even have most meals together, things were not how we wanted them.
We have both always wanted to live in the hills \ mountains and the southern region of Poland has always been tempting. After a week visit in late 2016 we ended up purchasing 1.5 hectors of agricultural land, small Cottage and Barn. Due to new laws in Poland we had 5 days to complete the purchase as agricultural land was about to be limited to farmers only, on our return flight, Kinga was legally a Polish Farmer!
The Cottage requires significant work but is useable, Barn has partly collapsed on one side and the only facility to the land is electricity. But that was all we needed to make the move over towards the end of 2016.
Our aims while here can be summarized as…
Live a more suitable way of life, get back what you put in
Back to basics with food, water and using what we have to hand / on the land
Spend more quality time together in the great outdoors
Provide a location for friends and family to visit where we can spend quality time together
Not be so reliant on an income, allow me more time to work on my Diabetes projects
In this blog we will post about our (miss)adventures converting to Polish Country life, living a sustainable way of life and any fun geeky tech projects I throw in on the way!