Insurance, for the diabetic backpacker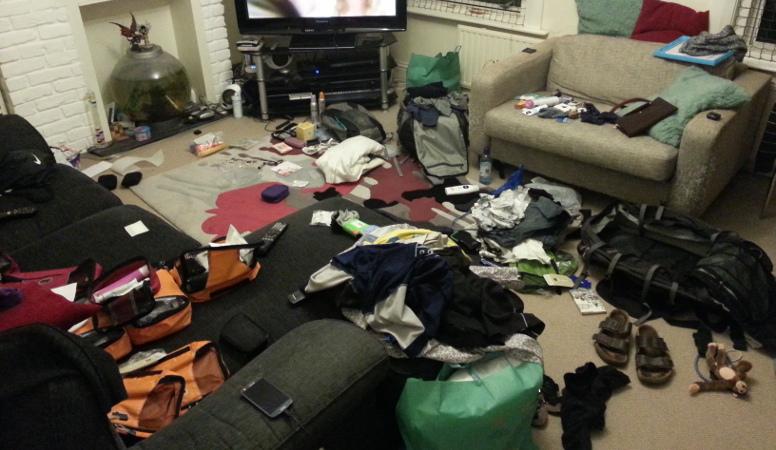 (An example of asking the correct questions)

Want a quick summary of who I used?

Obvious important item on the list was suitable insurance to cover medical emergencies and with my recently acquired insulin pump medical equipment cover.

First port of call was a Google search and some quick quotes, not forgetting your medical screening to be sure your diabetes is covered. This resulted in quotes ranging from £400-1000 for a year per person.
What is not clear from these quotes is your medical equipment cover, all well and good getting access to insulin but I'm not going back to the 1970s using syringes!
Random acts sometimes work
In frustration I searched for cheap backpacking insurance and came across Holiday Safe. Quotes ranged from £200 to £340 for both of us what seemed very reasonable and I called them to quiz the cover.
To my surprise I was greeted by not only a lovely women by the name of Charlotte but also a type 1 diabetic. Charlotte had only recently been diagnosed and comes from a diabetic family, who says there is no benefit from diabetes? (Well, if only for me here)
After about 20 mins chatting about diabetes and insurance I discovered that while I may have £5000000 medical cover, this does not cover equipment, therefore my pump is not covered.
Diabetes UK - clearly the experts?
Unfortunately no and not just that outrageously expensive. After a nice chat on the phone and picking myself up off the floor after the £2000 quote for just myself I wanted to quiz on equipment cover.
Pumps and other equipment are not covered, what I find outrages is that Diabetes UK do not make this clear as part of the quoting process. Diabetes UK travel insurance for diabetes, think your diabetes is covered... think again.
FFS I need pump insurance
Diabetes UK at least have some good advice on pump insurance (after asking) to contact Insurance 4 insulin pumps. I have looked at these guys before but decided it was not suitable as this is a UK insurance plan that only covered short holidays.
Decided to give them a quick call and to my delight they confirmed they can cover my for up to a year out of the country for a monthly premium of £0, yes that's an extra £0 a month on top of their standard UK insurance of £6.99 a month.
Insurance 4 insulin pumps, you guys rock.

I cannot stress how important it is to have the correct travel insurance that meets your needs and the peace of mind it will give you.
In summary
Health insurance - £95 for 11 months - Holiday Safe

This is the basic plan that is mainly just medical cover and basic legal advice, main aim here is to cover medical emergencies. Be sure to declare your existing medical conditions.

Insulin Pump insurance - £6.99 Month for a year - Insurance 4 Insulin Pumps

They say on the site cover is only up to 30 days out of the UK but call them up and they can provide extended worldwide cover. Be sure to get this in writing via email, etc.
What about insurance for X?
Sod it. Insurance for missed flights, luggage, equipment etc is a massive rip off. Read the small print, while you maybe covered for up to £2000, there will be a cap on a single item of around £200. Add your premium of £100 and it's not really worth it. Don't take what you cannot afford to lose, simple.
*Update 23-02-14* So far we have broken our DLSR, Kindle and Kingas mobile! While this is a fair amount of cost to replace / fix, still stand by that item insurance was not worth it :-)
*Update 10-04-14* Add my tablet to that!

Disclaimer
The contents of this site is for informational purposes only and is not intended to be a substitute for professional medical advice, diagnosis, or treatment. Always seek the advice of your Diabetes support team or other qualified health provider with any questions you may have regarding your medical condition.Sorry, have to say something like this!
{fcomment}