Well, an eventful few months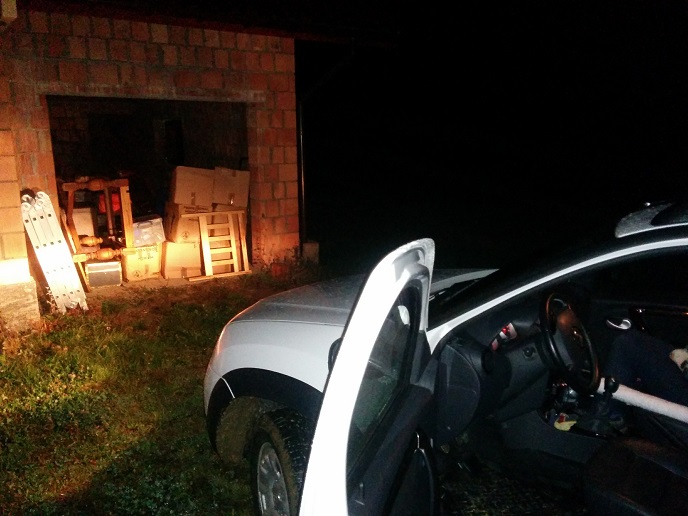 Going to be a quick post getting you up to speed on where we are and challenges to date…
Głupi Samochodów
Planned to purchase a car and drive over from London, as the Polish second-hand cars are shockingly bad. This resulted in me getting an ex-MOD Land Rover 110 from Wales, but after the drive back to London with the "Tank" I quickly realized I missed power steering and I would not survive the bumps from London to Krakow!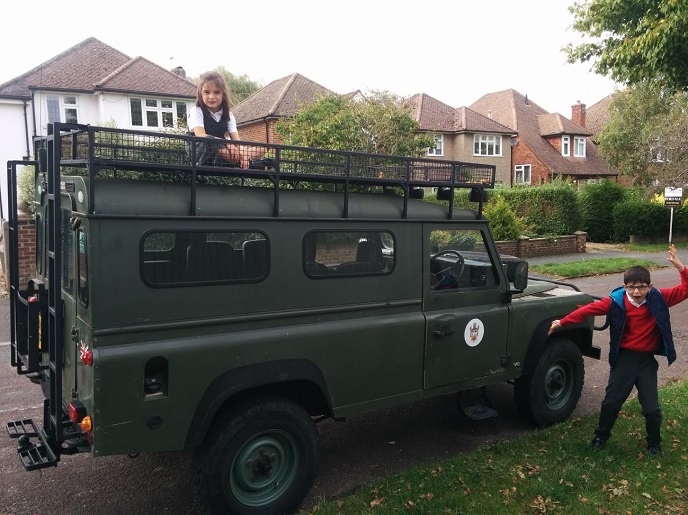 Back in Warsaw, we purchased a 2012 Duster, 100k on the clock but like new. Spent more than what we wanted and much more luxury than what we need but she is doing a great job in the rain and snow(!).
Unfortunately, while the Tank would be useful I think ill have to let her go as being parked up in Surry is not that useful.
Quick trip to London
My two weeks back in London for a conference did not go too well, lack of finding a suitable car to drive from London and breaking every electrical device I had was very frustrating, my CGM Transmitter died, xDrip was playing up, tablet cracked, phone smashed – complete disaster. At least the conference went well.
Finally, belongings out of storage
Our belongings arrived safe and sound, if a little late. The guests we had over for a night had to make do with parts of sofas and blankets. We are surprised that it appears everything survived the trip, even a few plants!
Kinga was feeling a little poorly so I was left with the job of unloading our belongings at the neighbor's half-built house and then shuttling bit by bit to our house (5mins dirt track up hill). One week in we are almost unpacked - it is nice to have easy access to all my tools again for the first time in 3+ years.
Snow and home
Last week it snowed (October Snow!), this speeded up our purchase of loft insulation and fitting. I spent a solid two days bringing up the insulation again bit by bit and installing - in the rain and snow!
We have managed to pick some apples from our two apple trees with a makeshift apple picker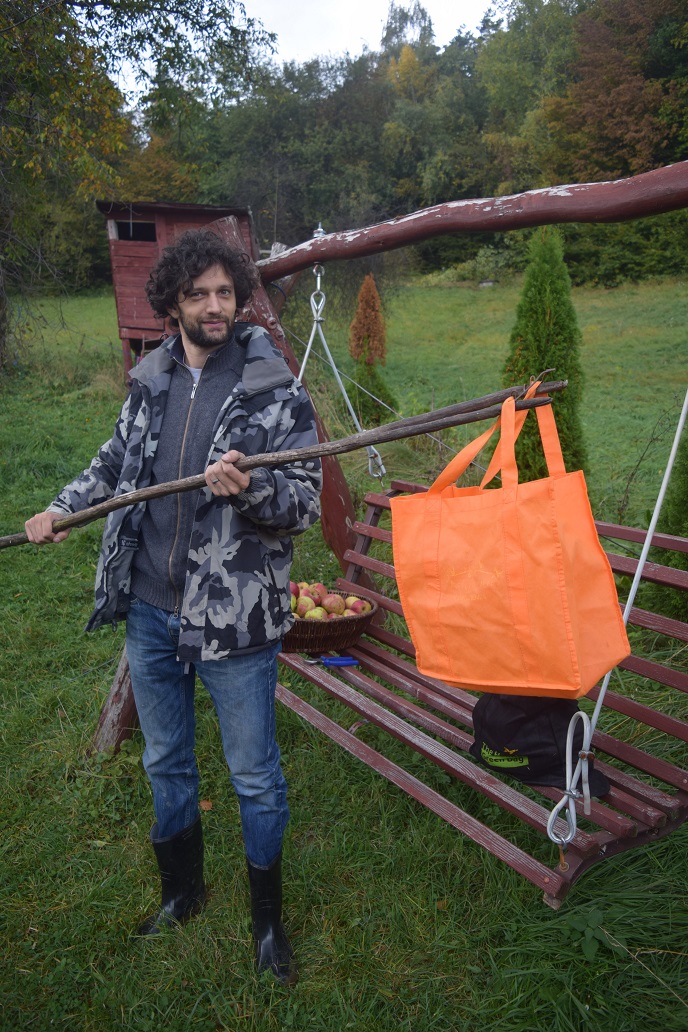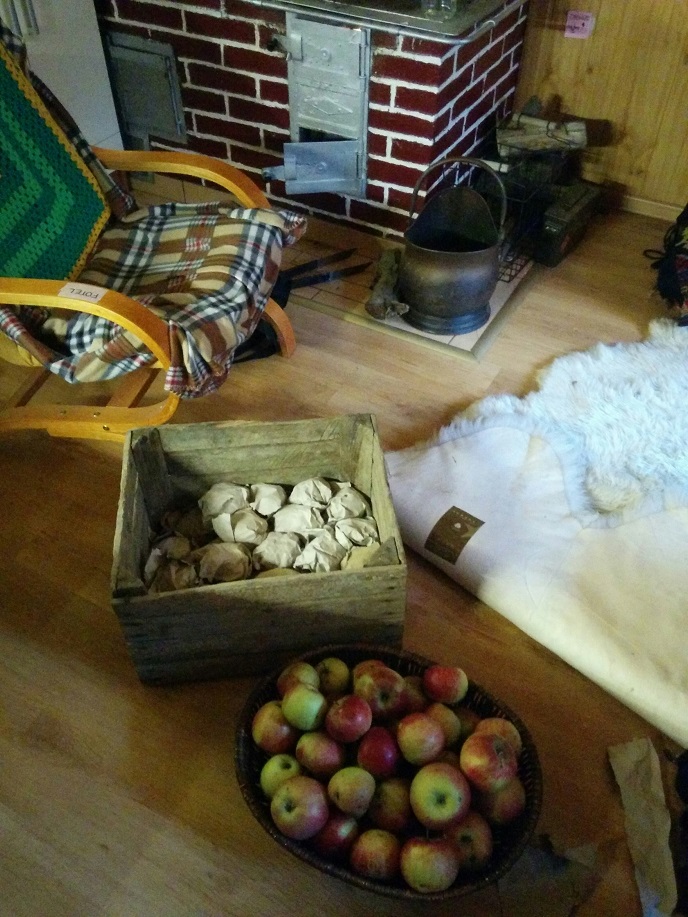 Managed to get our head around the cooker / fire - with a CO2 detector overseeing our fire making skills. Kitchen / Livingroom has been made very cosy
Kinga has started my Polish lessons when time has allowed, with some painful / comical results
Recently passed an old cottage being dismantled, after some hard negotiating from Kinga and arranging a way to transport we collected some old beams and stone for the renovation of our barn - also we left with a new local friend.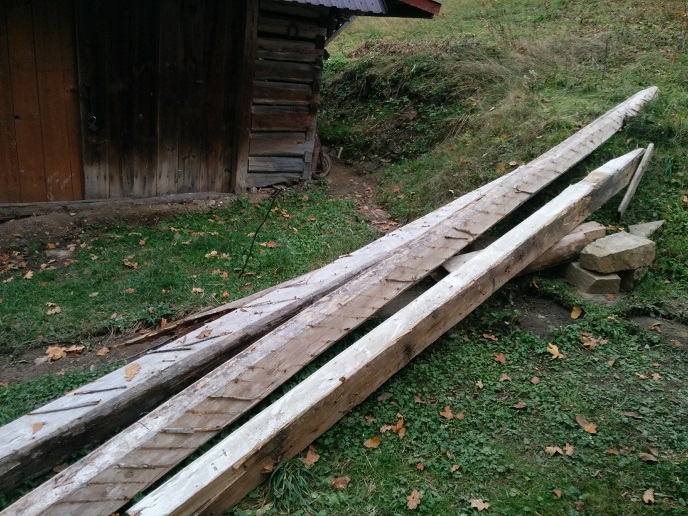 And finally…
Samples of the water from the well (on our neighbor's land) that we are using have been sent off for testing, should hear back later this week
We also had a lady with two sticks and a chap over to discuss the best location for our own deep-water well on our land. Due to weather and weak pound we may put this off until next year
We need to get our current water pumped to our insulated loft for winter as the current outside storage tank on the hill will freeze.
Discovered the reason for the bad smell in the bathroom was due to the open pipe under the shower. Some sealant and handiwork from yours truly and I think we have this resolved. 
Kinga keeps surprising the local DIY shop with her requests for parts and equipment - we have some friends down there now as well
We believe we have almost adjusted to the temperature out here and how to warm the bathroom up for a shower! Current temp is around 6C in the day and 1C at night. 
Almost decided the Internet setup (4G) and plan we wish to use, will get this in place soon so we have an always on internet connection